Press
Habermann Aurum pumps at digital Achema Pulse
05.05.2021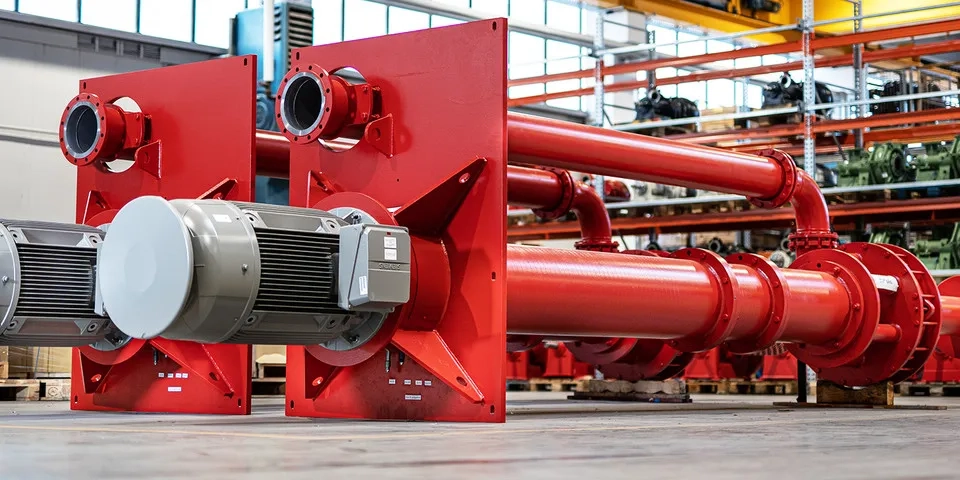 Habermann Aurum Pumpen GmbH is pleased to be part of this year's Achema. Achema is the world's largest process industry exhibition for chemical engineering, process technology and biotechnology. Usually it takes place every three years in Frankfurt, with over 150,000 visitors and several thousand exhibitors. Habermann Aurum Pumpen has been a regular guest at the event for many years. This year, in view of the pandemic situation, it is being held digitally for the first time: As #AchemaPulse.
"Even though it will be different than usual under these circumstances, we are looking forward to seeing many customers and partners again," says Zia Safi, managing partner of Habermann Aurum Pumpen GmbH, looking forward to the event. He continues, "Achema is an important setting for us to present new product developments and innovations." One focus will be on Habermann slurry pumps, which have been manufactured in-house at the company's headquarters in Bochum under the Made in Germany label for almost 100 years. Zia Safi: "Here we have succeeded in optimizing the production processes in such a way that we can further reduce our delivery times. In addition, we are introducing a new submersible pump series with our Challanger range."
Another focus is on a polyurethane casting developed by Habermann Aurum GmbH: APFlex. Zia Safi explains, "With APFlex, we have developed an innovative polyurethane that can be used to line our pumps. Because polyurethane is particularly elastic, this lining then exploits the so-called trampoline effect. It then has major advantages in terms of wear behavior compared with purely metallic cast materials, because APFlex allows the pump to be subjected to maximum stress in abrasive and corrosive media. It is thus far superior to even any highly wear-resistant cast steel for fine-grained media. We offer APFlex for processing acids, oils, stones and soils. In most cases, this means that the service life of the pump is many times longer than that of cast steel. This makes their use efficient for our customers and sustainable for our environment."
The managing partner sums up: "We are proud to be able to present ourselves as a pump manufacturer and service specialist with a strong market position. After all, with an expertise of over 30,000 pumps in use in around 100 sales countries and 2,000 satisfied customers every year, we are one of the leading producers of centrifugal pumps worldwide."
And anyone who wants to see this for themselves can do so at #AchemaPulse. The trade show will take place online on June 15 and 16. Habermann Aurum Pumpen will, of course, be on hand to support trade fair visitors* with experienced sales experts in video chat on these days. Customers and newsletter subscribers of Habermann Aurum Pumpen GmbH will also receive an exclusive invitation in the coming days - so register now and see you online!