***, Tessenderlo, Belgium
Transport of salt to an electrolysis factory
We were confronted with the following task:
The filling of the storage tanks in the electrolysis plant is necessary up to 4 times a week. Until now, the salt was transferred from an inland vessel to trucks and transported to the electrolysis plant via country roads. About 80 truckloads are needed for one unloading operation. The salt is then transported over a distance of about 12 km. Since the storage tanks have to be filled four times a week, up to 320 truck transports through densely populated areas are required per week. This does not include the empty runs back to the canal. This kind of transport is associated with a lot of noise, dust and exhaust fumes for the residents.
Technical details & challenges
The pressure pipeline exists. However, it is an old pressure pipeline made of PE with DN 200, 204.6 mm l.w., so that a pressure rating of PN 16 could no longer be achieved with the existing pipeline (ageing of the material). The pipeline length is approx. 5,672 [m], PE pipeline DN 200, 204.6 mm l.w.. In addition, the pipeline was comprehensively examined for the risk of frost. Due to the saturated brine solution, the stationary system can remain filled in normal winter without freezing. A small pump keeps the circuit moving at about 20 [m³/h]. Most of the pumps can also be operated closed, or the pipelines are laid 90 % frost-proof in the ground. Due to the circuit pumping, the system can be operated with a circuit pump without additional solids loading.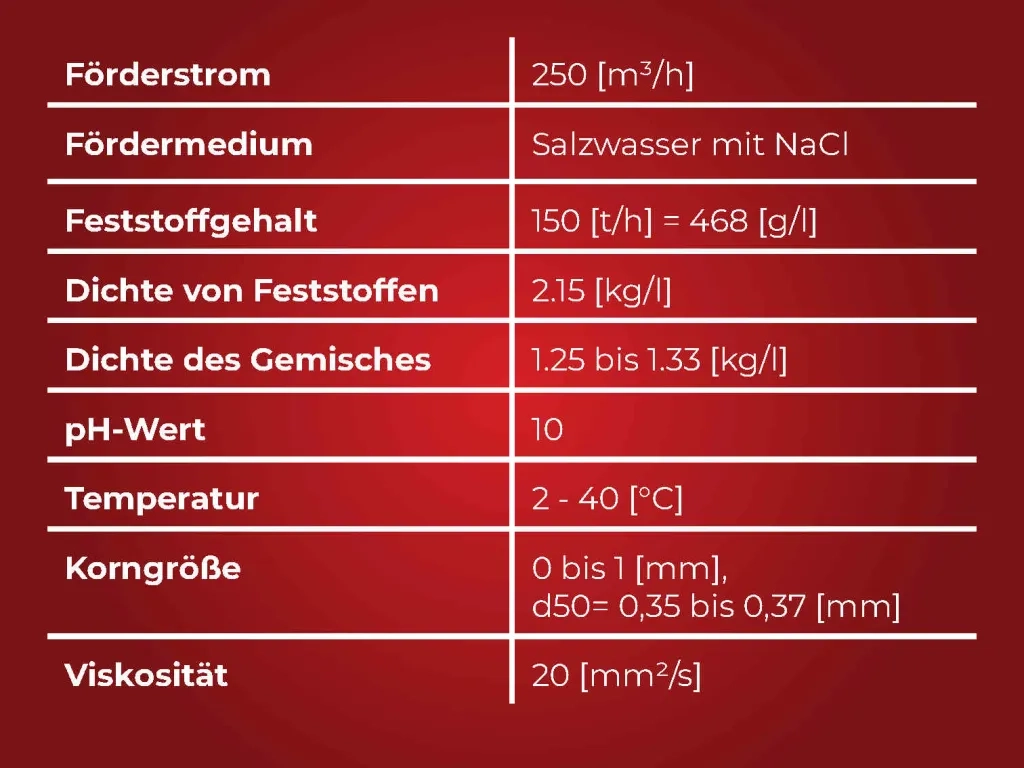 Our solution
To meet the requirements, 6 pumping stations were installed. The saturated salt solution is fed into a mixing station. The dry salt is transported by a dredger from the barge to the mixing station. The brine absorbs the salt and transports it to a storage tank without dissolving the salt. The brine is pumped back to the mixing station without loading it with raw salt. This is possible because the brine is saturated. This means that the salt introduced can no longer be dissolved, or only in very small quantities. The system therefore pumps in a closed circuit.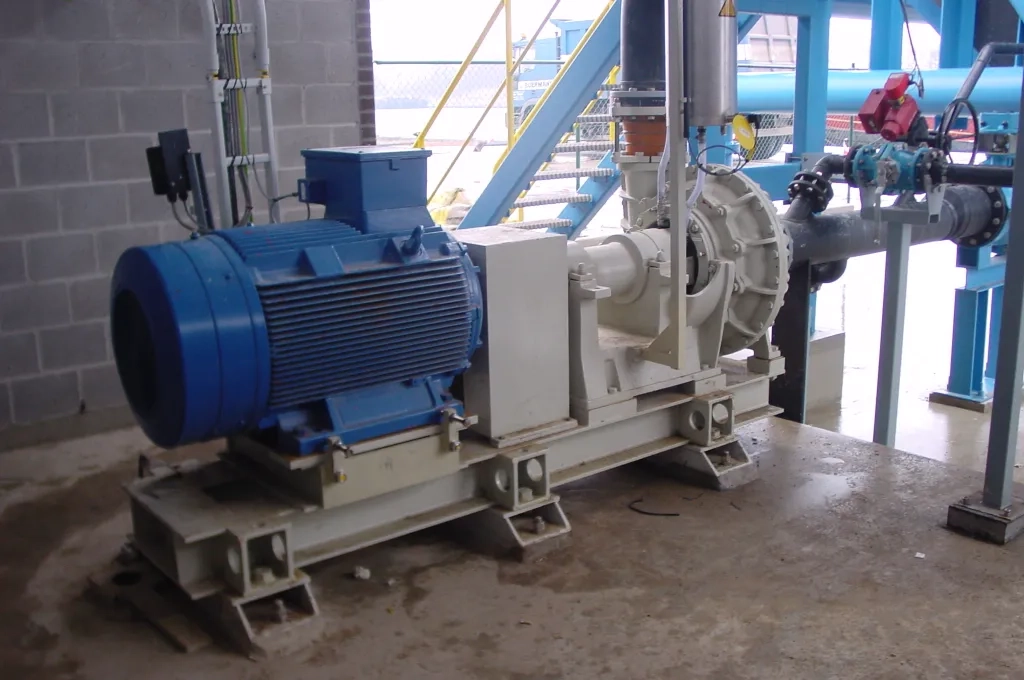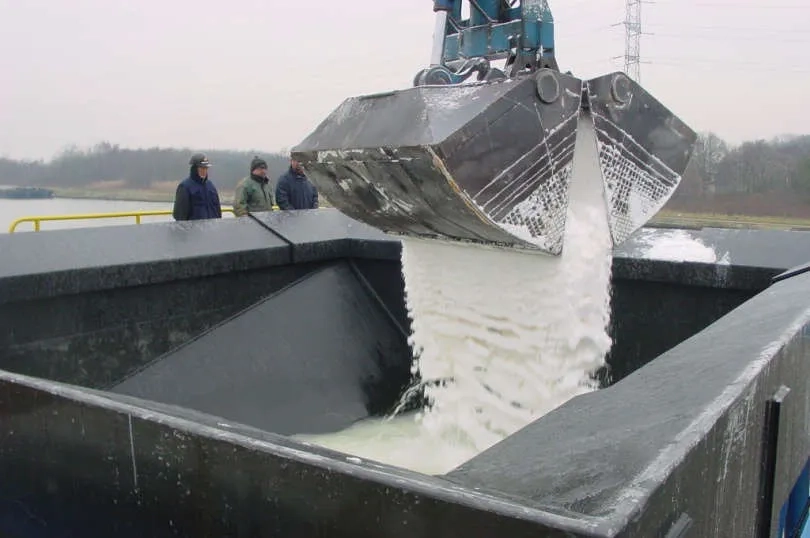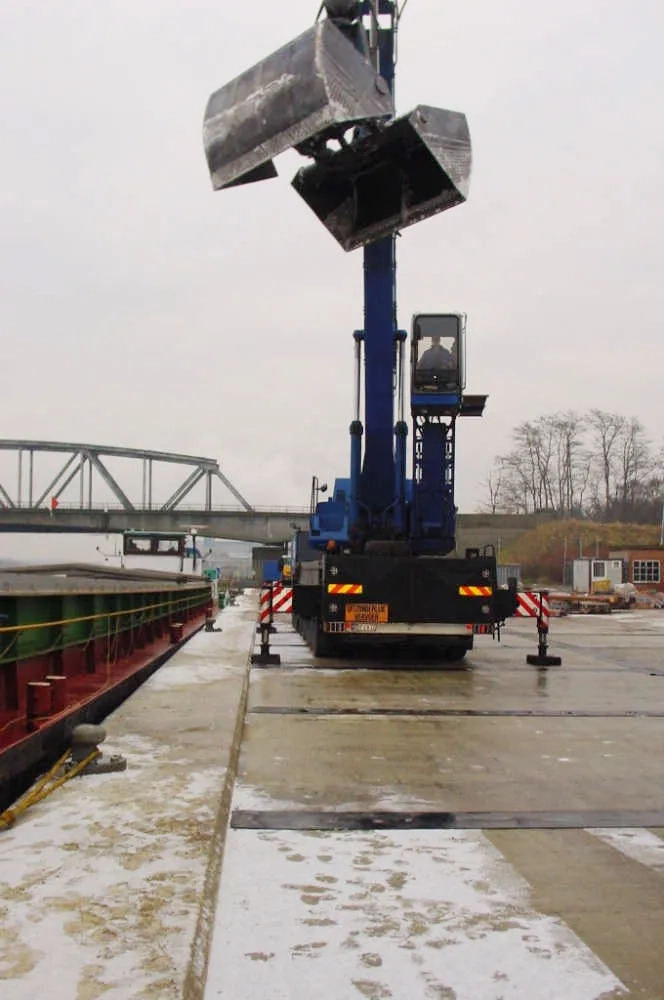 Used pumps
6 HPK 150/450 armoured pumps with APFlex® lining for discharge pipe lengths:

Pump 1 - delivery distance from quay 757 m
Pump 2 - approx. 1195 m
Pump 3 - approx. further 1201 m
Pump 4 - approx. further 1216 m
Pump 5 - approx. another 560 m
Pump 6 - approx. further 300 m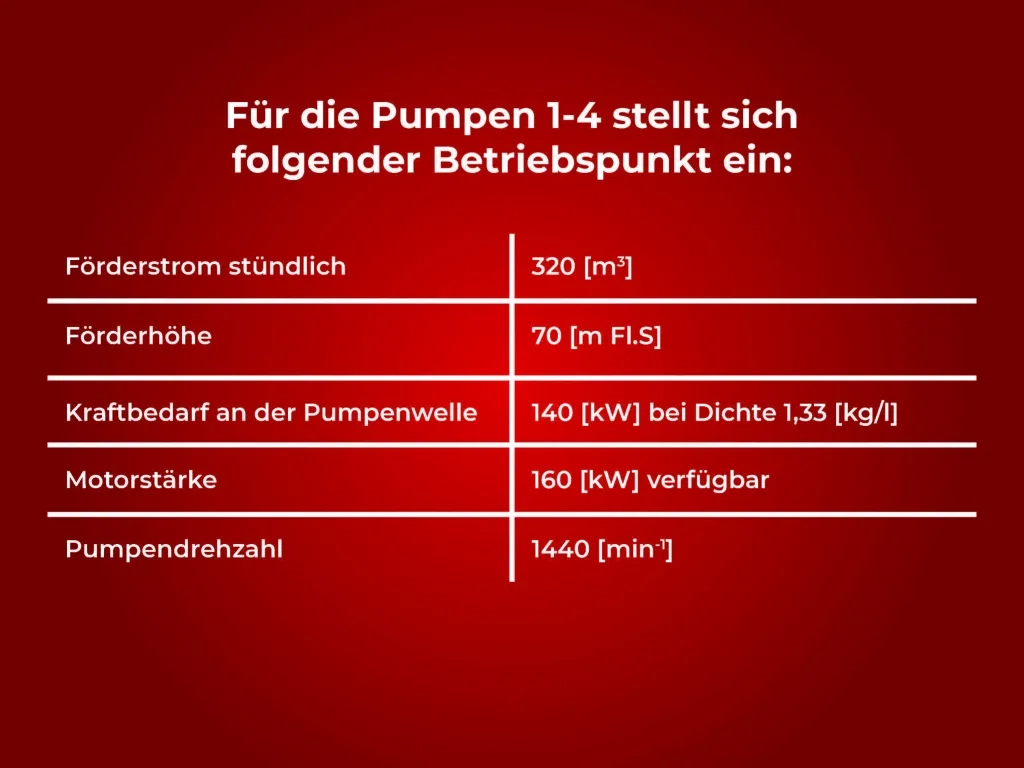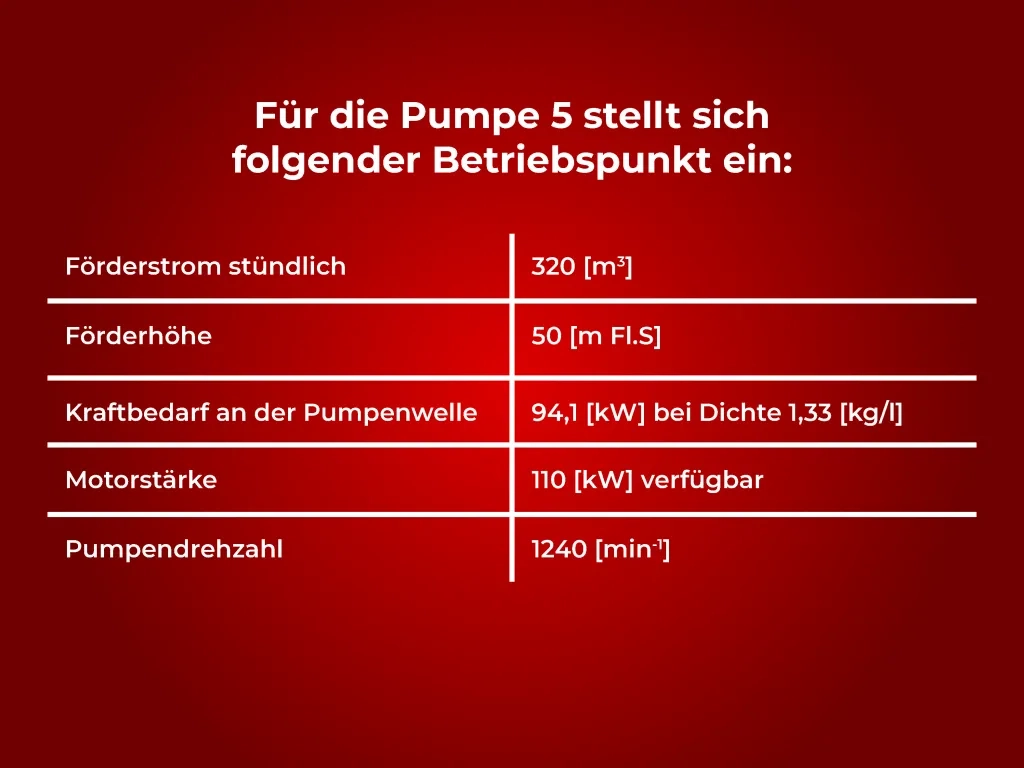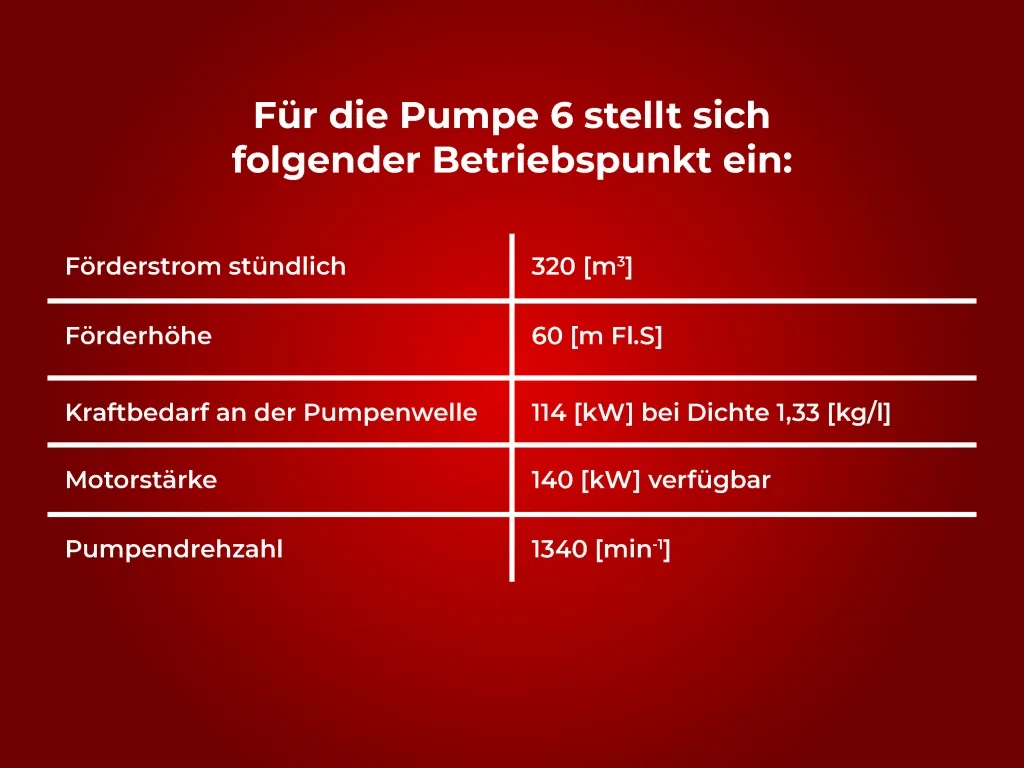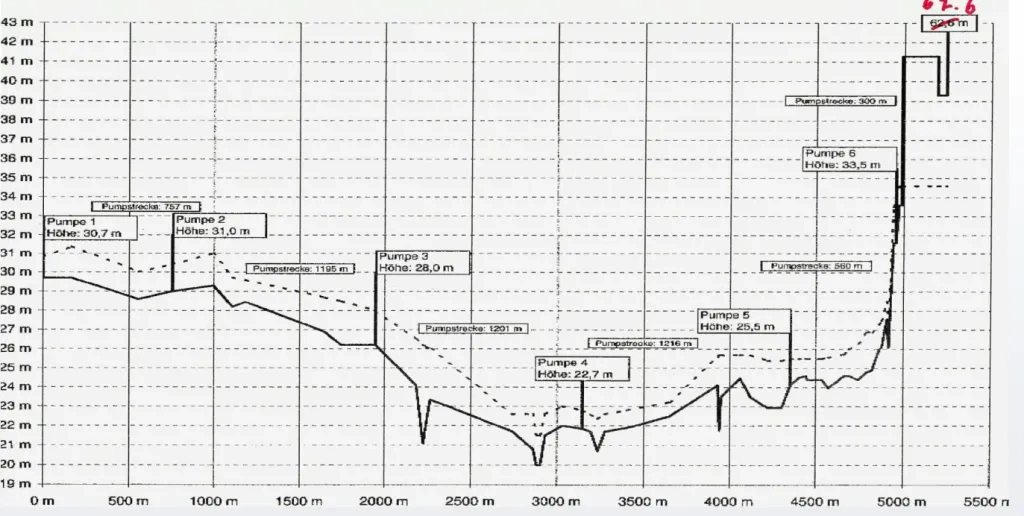 Gallery
Take a look at the project gallery and get inspired for your next project.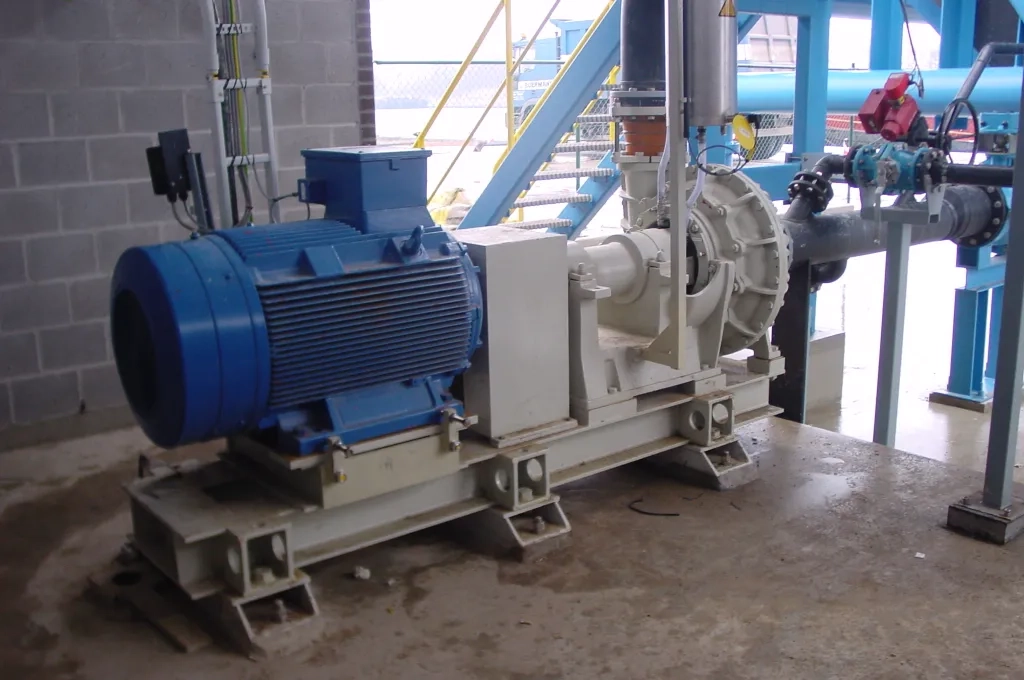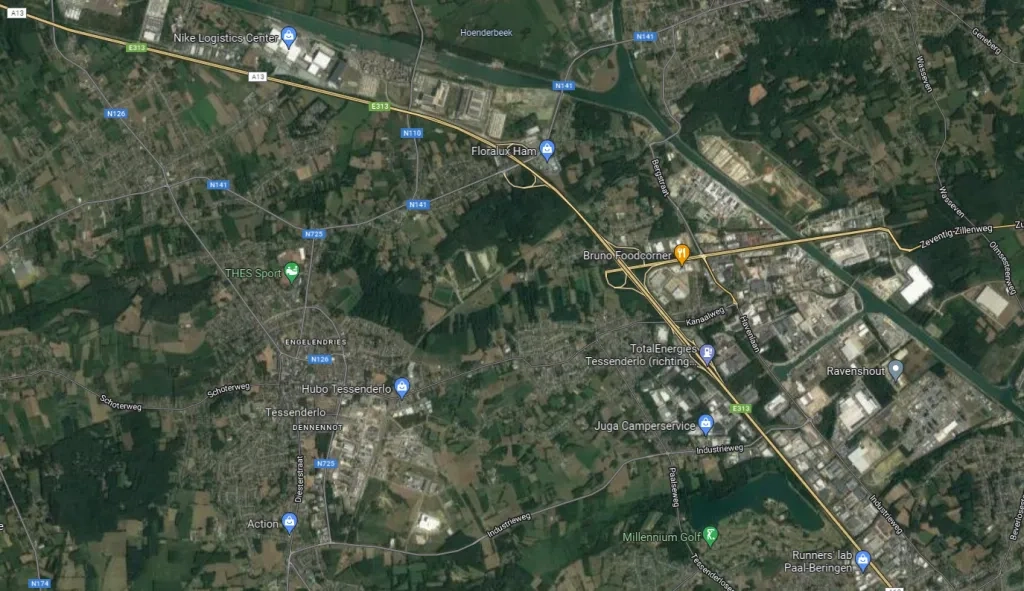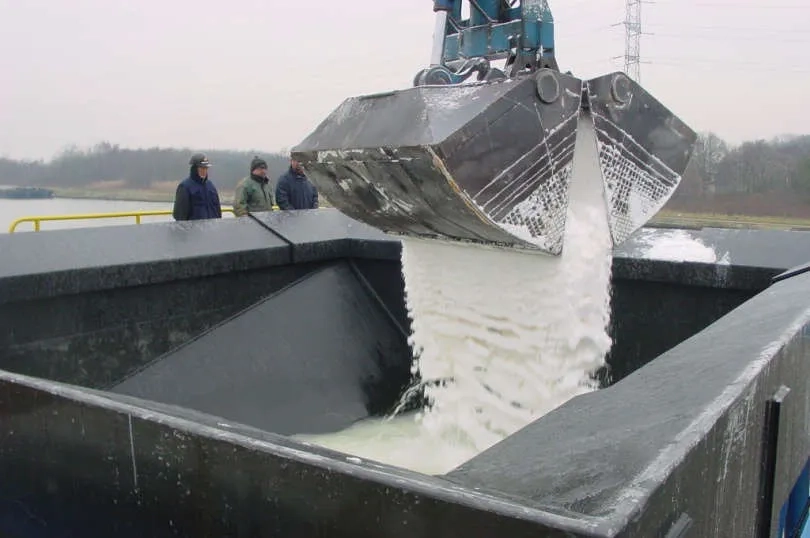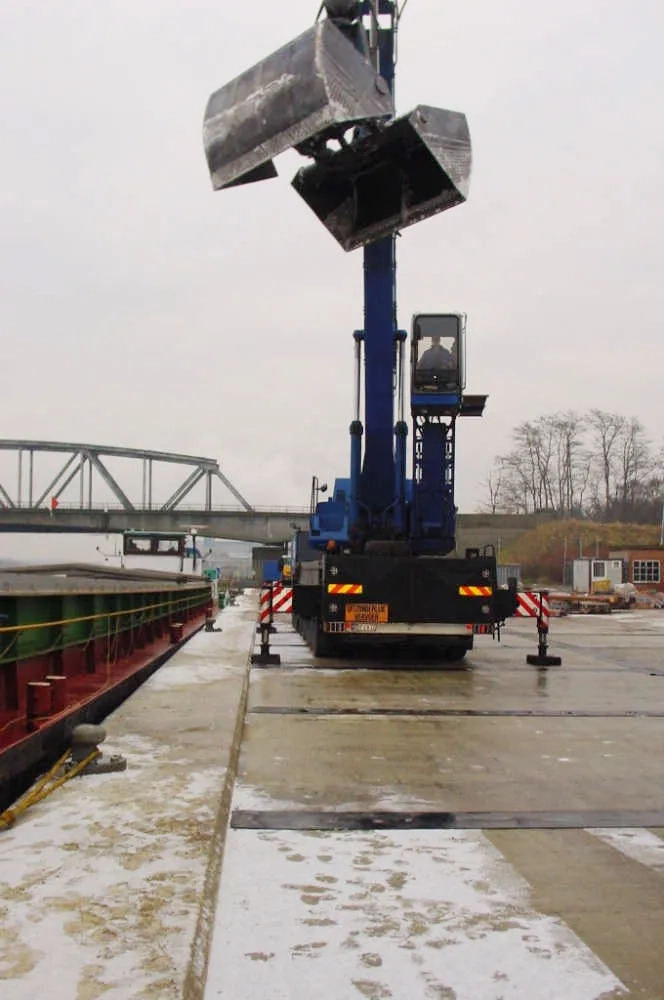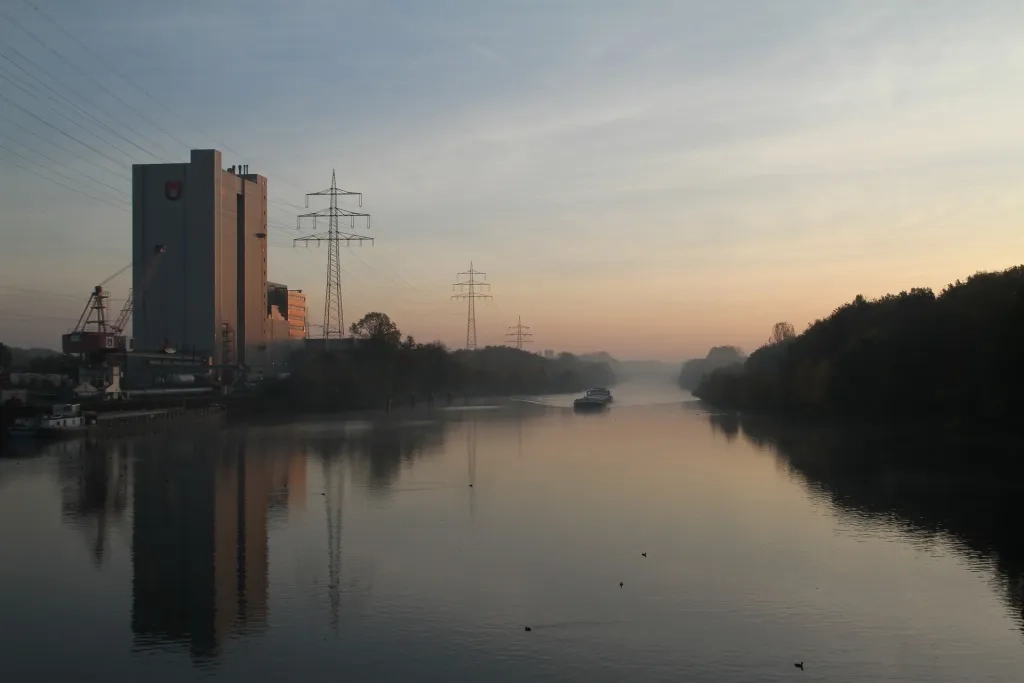 Numbers about us
We let facts and figures speak for themselves.
200+
Specialists
Working for Habermann Aurum Group
12 languages
Our company speaks to serve all continents
45 years
Average lifetime of Habermann slurry pumps
67 years
is the oldest running pump in the factory
6
Continents
Where our pumps are in daily use
since 1927
We are one of Germany's leading manufacturers of centrifugal pumps
Do you like the project
We are here for you to advice regarding all questions about pumping technology. Having analysed your application characteristics, we will develop an appropriate solution for you. Contact us!
Subscribe to newsletter
Subscribe to our newsletter and receive the most important news about pumps, valves and services conveniently by e-mail in your mailbox.
Why Habermann Aurum Pumpen?
Habermann Aurum Pumpen is one of the leading manufacturers of centrifugal pumps for handling solids-laden liquids. With almost 100 years of experience and an expertise of over 30,000 pumps in use worldwide in a wide range of industrial sectors, we have become part of the global economic system. Our product portfolio includes pumps and valves. Thanks to our in-house engineering, we are also able to solve technically demanding and complex tasks. Our fundamental goal is to develop the most durable and sustainable industrial pumps by combining decades of experience with the latest technology. Our pumps are used in mining and the mineral industry, raw material extraction and the energy industry, the steel industry, chemicals, pigment industry, tunnelling and special civil engineering.